South Moravia
Landscape

Photo Tour 2020 + 2021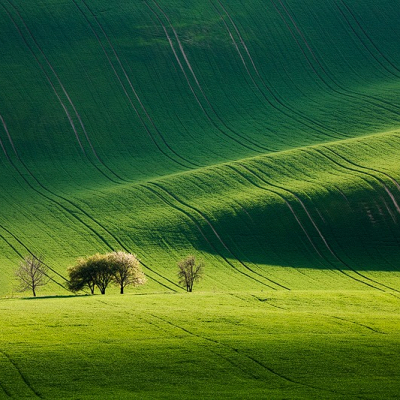 Explore the beauty of the
Moravian fields!
We will guide you through the rolling fields of South Moravia, one of the most beautiful yet relatively undiscovered photo locations in the Czech Republic. Sometimes it is also called Moravian Tuscany thanks to its resemblance to the famous Italian region.
The workshop is intended for photographers. Therefore, we will be photographing mostly during the golden hour (an hour after sunrise and before sunset).
South Moravia is a traditional wine region, so we will also have several opportunities to taste and buy the delicious local wine.
When?
- October 27th - 30th, 2020
- April 11th - 14th, 2021
(South Moravia Tour via Bohemian Journeys)

OR
(let us know in the form bellow)
Price
check the Tour link above, please
Number of participants
The maximum number of participants is 10 photographers
Included
a professional photography instructor who will guide you through the area, show you the best photo locations of South Moravia and lead you throughout the whole workflow of landscape photography (choosing the right gear, scene selection, composition, post production)
accommodation (lodging, breakfast included)
transport from the airport
transport on site
Not included
air tickets
travel insurance
other meals and drinks
Is this for you?
This photo tour is intended for photographers on any skill level. However, we expect you to be familiar with your own photographic gear. All the locations we visit are literally next to the car, so there will be no serious hiking involved.
Recommended gear
digital camera (i.e. DSLR or mirrorless camera)
lenses (unless built-in) - although you can also use wideangle lenses, this area is perfect for telephoto lenses; you will need at least 200mm focal length, anything "longer" than that will give you more options and flexibility on the visited locations
circular polarizing filter
cable release (not necessary, but recommended)
sturdy and stable tripod (and this one is a MUST have)
Other equipment
rain boots (wellington boots)
warm and waterproof clothing (it really can be freezing, especially early in the morning)
Lodging & Meals
We will usually stay at Hotel Bukovanský Mlýn (book via Booking.com) located 40 minutes from Brno (2:30 from Prague) by car. It is known for its cozy rooms and delicious Czech cuisine.
Typical weather
The weather in the Czech Republic can change rapidly from sunny to heavy rain showers and vice versa, which is beneficial for landscape photography, as the light is always beautiful after the rain.
However, the weather is the only thing we can't guarantee.